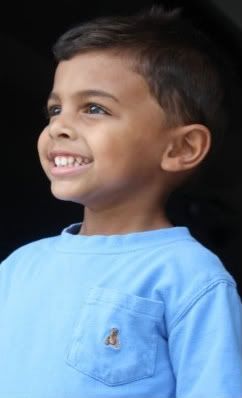 During the summer Brayden's FAVORITE day of the week is Wednesday. Why Wednesday? Wednesday is our trash day. I know, it sounds disgusting, but this is the one day of the week he gets to be within 10 feet of a big huge truck that makes loud beeping noises . It's gotta be a boy thing. =)
I think from the moment he wakes up he is listening for the "beeping" noise with supersonic ears. Anytime he thinks it is remotely close to us, we have to rush outside "just to check". More times than not when we check, its not even close to our street. Sadly, we come back inside after waiting a few minutes and then every 10 minutes I get to hear "When is the trashman going to get here?" After a few more false alarms and waiting....
He finally arrives and Brayden couldn't be any happier!! Sometimes it's the simple things in life that are so satisifying... especially to a 4 year old. =)
Lucky for us, we get to experience this
2 times
every Wednesday during summer break; we have both trash and recycle. (I know, so exciting!?!) The funny thing about it, every Wednesday, I still have to explain to him why the truck only gets 1 of the traschans. He is always so worried about the "forgotten" trashcan. Once I remind him that the other guy will come later, the excitment starts all over again. =)
Fortunately for us we have two sweet guys that come get our trash/recycle that always willingly lend
several
waves to Brayden as he watches in excitement.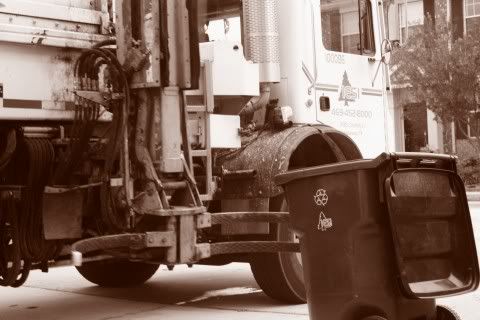 After each one leaves...it's chore time. =)
"So Stinky!!!"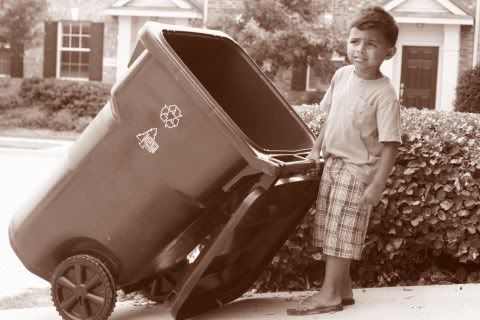 Sneak Peak at Tomorrow's Post:
HINT: Supplies purchased for a "Blacklight Party".