Here's our FREE and FUN activity that what we did this morning....
Deep concentration...
Of course we had to learn how to pull out a nail when it goes in the wrong way...
He also got in another one of his favorite activities, a lil bit of "people watching"...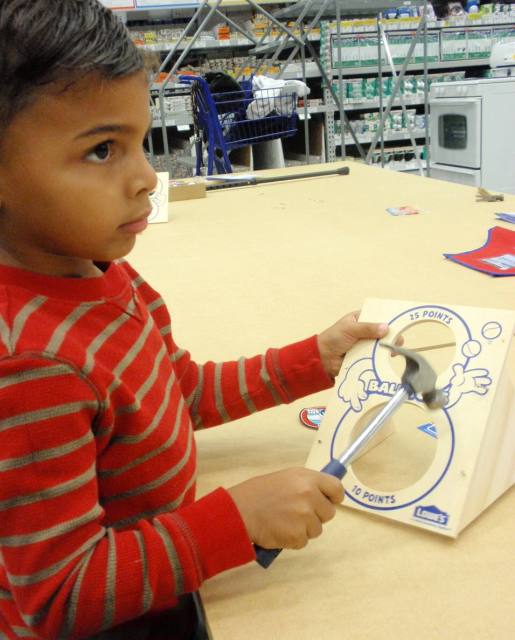 His finished product...
Leaving for the day and excited to come back again. =)
We of course had to check the calendar before we walked out the door and he was excited to see two new projects coming up.
If you are interested in any of Lowe's upcoming projects, be sure to check out the calendar in the entry door of Lowes or the Grow and Build
website
to register.