This week Brayden had a family project for school: decorating a paper pumpkin. Unfortunately his preschool does not celebrate holidays (wish I would have known that ahead of time). For this project we were reminded that they do not celebrate holidays and asked for no jack-or-lanterns and to be creative as well. =) Of course, Brayden wanted to put a sCaRy face on it and had a hard time understanding why we couldn't. So I knew I had to get pretty creative so he would enjoy it. I went to the handy dandy google.com and looked up painting techniques for preschoolers. I found a great idea using of all things shaving cream and Elmer's glue (1 part of each) with the result of "puffy paint". I thought it would be fun to try out....shaving cream is always fun. =) I decided to add some yellow and red food coloring to make it orange, then I mixed it all up in a bowl and it was ready to go.
First he painted the background brown with his watercolors.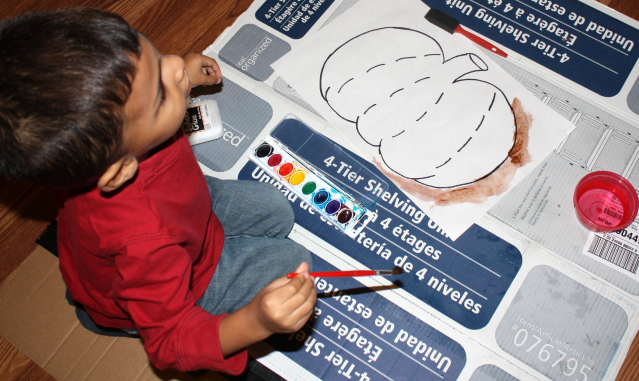 Then he was ready to apply his "puffy" paint. (He decided he needed to take his shirt off so he wouldn't get it messy.)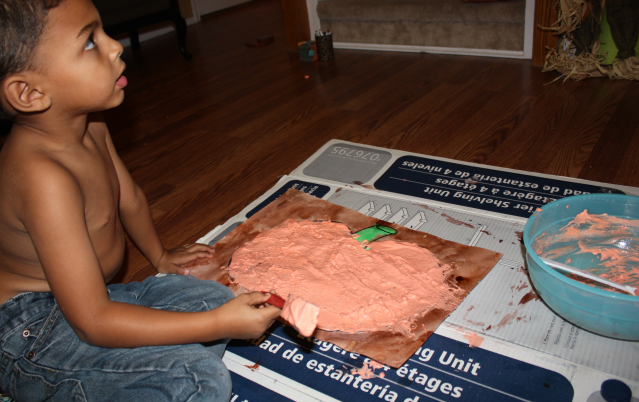 If he looks a lil distracted, it's because we were also watching: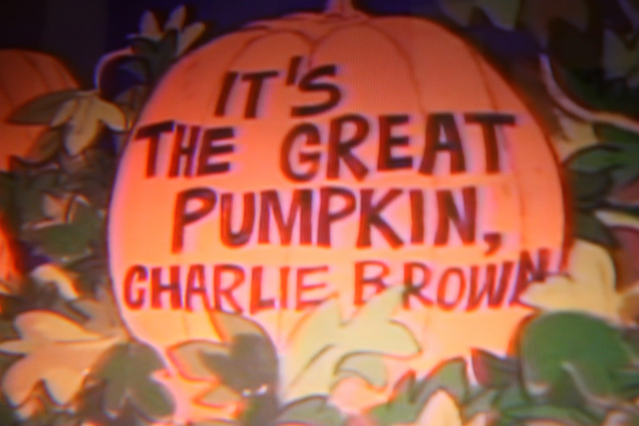 ***I must say I was a lil disappointed in some of the language in the show that I guess I just overheard before. Brayden is at that age where he is very observant to what he hears...well they said a "naughty word" (stupid) SEVERAL times and he of course had to point it out EVERYTIME.
Here is our final product of
The Great Pumpkin